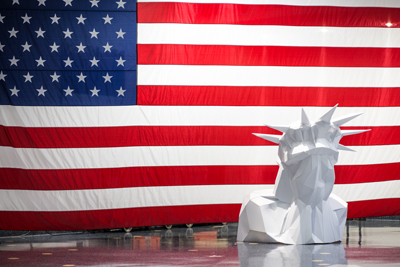 What started as a new idea to hold a ComiCon for politics became reality on October 9-10, 2015 at the Los Angeles Convention Center at POLITICON. Over the two days, there were over 70 panels, debates, TV & movie screenings, comedy shows, meet & greets, art exhibitions and music performances for attendees to pick from—a discussion between Newt Gingrich and David Axelrod, an interview of Edward Snowden, a screening of the movie 'The War Room' or a talk with new Daily Show host Trevor Noah.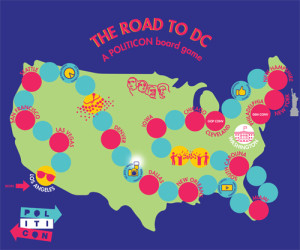 Big Bowl of Ideas was glad to serve as a production partner focused on all elements in the Democracy Village—a space dedicated to politically incorrect comedy, socially charged music, interactive games, speakouts, photobooths, and a curated lineup of organizations at POLITICON. BBOI built out the Pulse Advocacy Center featuring over 30 organizations, where organizations like Log Cabin Republicans sat next to Courage Campaign next to Lady Parts Justice next to Headcount and created a space for serious advocacy. For some additional fun, BBOI created a human-size board game, "The Road to DC" where attendees were the game piece, rolled the dice and advanced by answering political trivia questions.
The Speaker's Corner Stage allowed BBOI to utilize its creative and partnering services to provide additional programming to POLITICON. Featuring comedy performances from the Upright Citizen's Brigade, Founding Fathers and a hosted PolitiComics contest, beats from DJs Jeremy Sole and Daisy O'Dell, spoken word performances curated by Shihan Van Clief and Mayda del Valle, and 1-minute "Speak Outs" from attendees making their voices heard, the Speaker's Corner Stage provided entertaining and informative programming throughout the two days.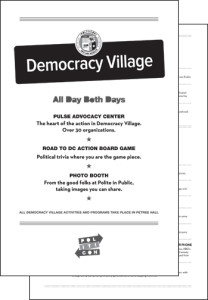 At POLITICON, BBOI worked collaboratively with the producers to recruit and secure community partners, speakers and performers for Democracy Village and POLITICON overall, manage concepts and logistics for event production, and coordinate on-site preparation and execution for the Democracy Village. It was an incredible opportunity to showcase what is possible in terms of bringing all sides of political spectrum to the table on the critical issues of the day and invite a diverse group of people into one space. We hope it not only drew attention to these issues, but ignited action as well.
We also want to congratulate and give shout-outs to collaborators TaskForce (again), Anthemic Agency and SOZE. It was a great effort by all.
View the full Democracy Village Schedule