Event Production, Video Production, Conference Production, Exhibits and Displays, Printed Materials and especially, Tchotchkes
There's no challenge too big or concept imagined that can't manifest in some sort of reality.
Event Production: Conversations to Spectacles
Be it an intimate event for 30 having a roundtable salon-like discussion, a march or rally with 5000 in the street or a concert for 10,000 in a park or arena, we can mount and produce an event that will have you going 'Oh yeah! That was great!'
See the Eventology of what has been produced.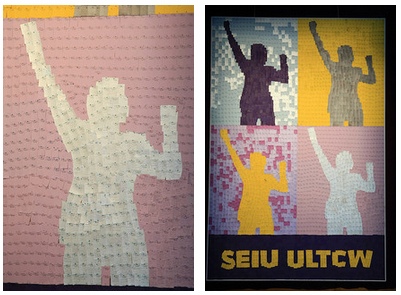 Conference Planning And Programming
Designing and running a conference involves lots of moving parts and yet you want it toconvey something significant to your audience that they take back with them. It's an incredible branding opportunity. And you probably want it to have some "oomph" and "pow" that is impactful. Be it one day or one week, 200 people or 10,000, we got you.
Video Production
From pre-production steps of treatments, screenwriting, location scouting, casting and via BBOI NetForce, full video production to editing, social media packaging and promotion on the post-production end.